The Swanson Quality Code
We Create & Curate Only the Best
At Swanson we pride ourselves on pioneering industry-leading quality standards.
Our team of scientists & wellness experts research & carefully select innovative, natural & nourishing ingredients you can trust. The result is an offering of meticulously curated wellness products—only the best, selected by those who know best.
At Swanson Health, we only support products we ourselves would be proud to use and give to our own families.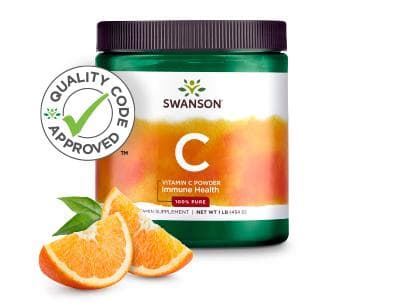 All products approved by the Swanson Quality Code are:
Discovered
by our team of internal scientific & wellness experts
Tested
for unsurpassed purity, potency, safety & quality by internal & third-party labs
Approved
by Swanson Health's expert standards for quality products for mind, body & home
The Swanson Quality Code
Only the highest quality products for total wellness—mind, body & home—at the best value.
Discovered & approved by our team of internal scientific experts—whether it's a new ingredient, or an innovative new product.
Created, reviewed, tested and approved by internal scientific experts & third-party labs for purity, potency, safety & quality.
Carefully evaluated & curated across each & every ingredient.
Supportive of our mission to seek out & support natural & organic products.
Swanson Health Products' Standards
We are dedicated to offering the highest quality products at the best price. Find more about how we ensure such a high standard in everything we do.